Hydrogen energy industry in recent years has become a burgeoning industry across the world whereby countries ambitiously coming up with initiatives and policies for its development roadmap. In China, the implementation of "Carbon Peak and Carbon Neutrality" has fueled up Hydrogen energy, with the promulgation of The Medium- and Long-Term Plan for The Development of Hydrogen Energy Industry, Hydrogen Industry would dominate our national strategies.
Amid booming development of Hydrogen, the leading sponsor Zhenwei Exhibition PLC jointly with Hydrogen Energy Industry Promotion Association, will cohost HEIE2022 on July 6-8, 2022. This event will focus on the holistic Hydrogen Industry chain worldwide, building an efficient, high-quality and innovative platform integrating brand display, technological exchange, trade cooperation, publicity and promotion, international seminar and other functions to boost the realization of energy transition strategies in our country and ultimately achieving "Dual-Carbon" goals.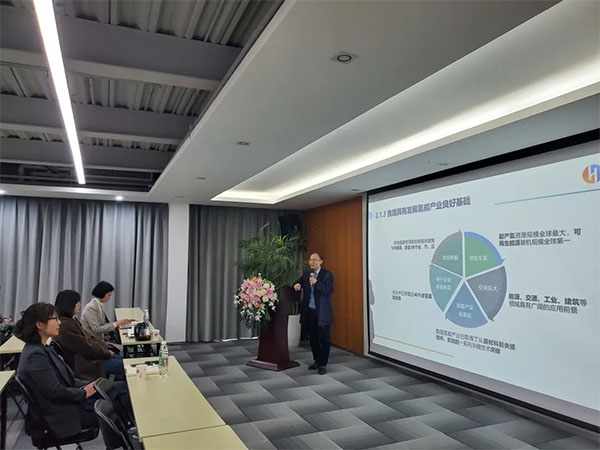 A series of technical exchange and training activities have been carried out recently. We've invited TAN Naifen, who is deputy secretary-general of China Association of the National Shipbuilding Industry, to present a lecture in terms of Offshore Wind Power and Hydrogen Generation, also Subwater Equipment. And then CHEN Xueqian, deputy secretary-general of Hydrogen Energy Industry Promotion Association, sharing latest industry progress. He from a new point of view, exampling lots of enterprise cases, demonstrated the significant role of Hydrogen in green and low-carbon energy transformation. Attendees had got a clear picture of hydrogen industry future through his analysis of policies and data study. Both Zhenwei Exhibition PLC and Hydrogen Energy Industry Promotion Association have vowed for the next step, to collaboratively move to booth sales, publicity and promotions.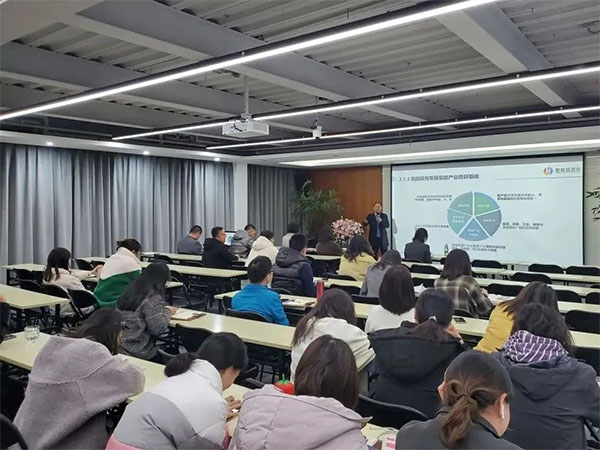 Hydrogen Energy Industry Promotion Association, as a professional organization of our hydrogen energy industry, undertakes mainly promotion of international exchange and cooperation, formulation and completion of relevant orders and standards, improvement of its industry technical applications, equipping our hydrogen industry chain and facilitating a healthy development. HEIE2022 cohosted by both of the two prominent partners will greatly optimize quality resources to enlarge its brand visibility and specialization. Rippling effect of this event would constantly advance our core technology, and we aim to provide an innovative platform for the constructure of professional workforce, leading international exchange and cooperation, enhancing our competitiveness and therefore bolster economic transformation and quality development for our country.
Welcome to join us at HEIE2022 July 6-8, 2022!
Contact:
Exhibitor: Liu 010-5617 6990
Visitor: Zhang 010-5091 7043
Media: Liu 010-5617 6990
Website: http://www.heieexpo.com/
QR Code for Register
The World's Annual Leading HEIE2022
Highly-efficient platform for display and exhibit